Payment
EEROPLANE offers several secure payment options.
1. CARD Payment, APPLE pay, GOOGLE pay
We accept major credit & debit cards as Visa, Mastercard. The payment is securely processed by company GoPay (member of Worldline group) Bank gateway. GoPay is controlled by Czech National Bank.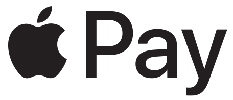 2. PAYPAL
You can also pay directly through PayPal.

3. BANK TRANSFER
You can transfer money directly from your internet banking if you want. You will receive payment instructions with your order confirmation. (if you loose it, don't worry and contact us, we will resend you payment instructions). Your order will be processed when payment received in our bank account.
Is the payment safe?
All payment methods we offer are safe and used by many people around the world. Join clients across the globe that enjoy to wear original EEROPLANE apparel already.